COOL AND INNOVATIVE AGING RELATED PROGRAMS
FEATURED COOL AND INNOVATIVE AGING RELATED PROGRAM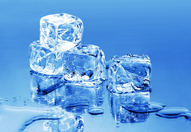 "ELDER FRIENDLY BUSINESS CERTIFICATION" PROGRAM
Seniors go undercover at businesses to assess the level of elder friendliness!
---
Cool and Innovative Aging Related Programs
True Grit
Elderly in Prison
Program
An innovative program for elderly inmates where they can engage with other elderly inmates and participate in activities such as wheelchair basketball, pet therapy and even put on plays. The program aims to recognize the increasing population of elderly inmates in prisons and the unique age related health challenges they face such as limited mobility, arthritis, and dementia.
Nevada, USA.
VolcePrint
Program

VoicePrint transfers full-text articles from more than 600 Canadian newspapers & magazines into audio broadcasts for those are blind, vision restriction or have physical or learning disabilities.
Across Canada.
Cutting Edge Strategies for Senior Centers Program
Training for senior centers to revamp into a place where seniors want to go and that the community wants to support. The aim of the program is to provide a more innovative way of thinking of senior center models.
Pennsylvania, USA.
AARP Tax-Aide
Program
The AARP Tax-Aide Program provides free tax preparation for seniors. The free tax filing for seniors program is available to low and moderate income seniors who need help with tax preparation.
Across the USA.
Watch Video
Wells Fargo Elder Services
Program

A financial advisor team ties together an elders finances, healthcare, long-term care arrangements, medicare benefits, home sale, everyday needs and even funeral arrangements. A minimum level of assets is required. Appropriate for high net worth seniors. Across the USA.
Escorts Seniors
to Voting Polls
Program
Escorting elderly so that they can cast their votes on election day. The program provides escort and transportation to ensure that age and mobility does not limit a senior citizen's rights to vote.
New York, USA.
Action for Older Persons Elder Friendly Business Certification Program
Innovative program by the 'Action for Older Persons' helping seniors go undercover at businesses to assess their level of elder friendliness. Seniors evaluate how elder friendly a business is and then report back to the organization, which then decides whether to give the business their elder friendly seal of approval.
Participating states across the USA.
Watch Video
Forever Young
Program

A make a wish program for senior veterans, 65 years and older granting wishes and unfulfilled dreams. Across the United States. Watch Video
CEYA
Corporate Art Lending
Program
Corporations lease senior made artwork for their offices and/or lobbies. The senior made artwork is created in the CEYA Art Projects for Senior Sites Program. San Francisco, California, USA.
Watch Video
Sciddy.Com


Cool website for senior discounts, daily deals, coupons and promotions on groceries, retail stores, restaurants,adult education, plumbing, pets and more in neighborhoods and cities across the United States. Watch Video
Del Webb
Vacation Getaway Program

Active senior living retirement community that allows seniors to try out, sample and exlore the lifestyle for a day or overnight trial before purchasing a home in the community. Several States across the USA.
Watch Video
3 Million
Reasons
Campaign

A campaign to promote recruitment and pay increases for workers in the age services industry so that the aging population can be supported and well cared for. Australia