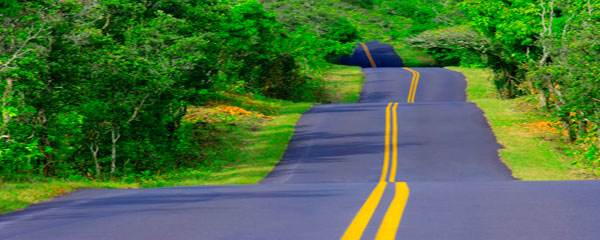 "OLD PEOPLE'S HOME FOR 4 YEAR OLDS"
Produced by The Australian Broadcasting Corporation (ABC)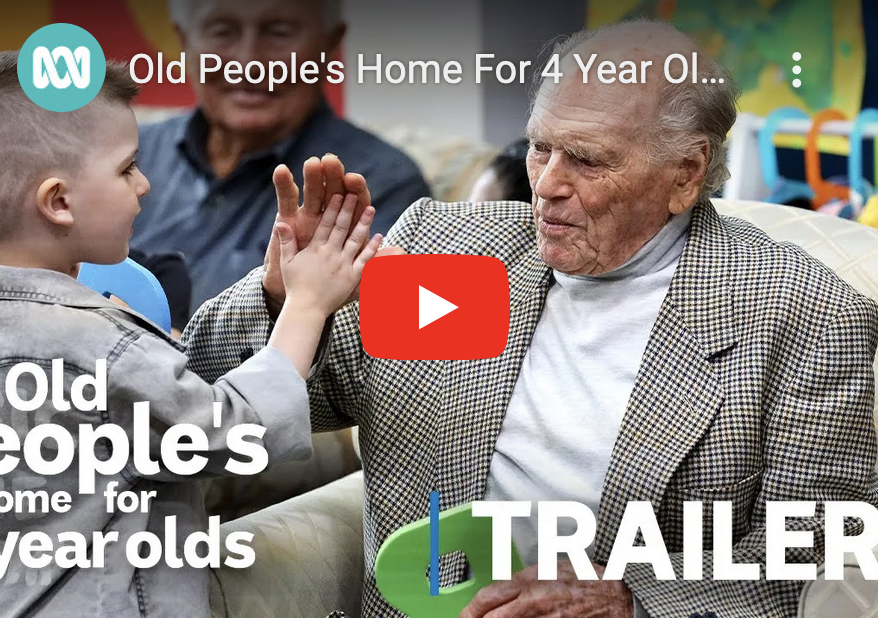 "A unique social experiment that brings together elderly people in a retirement community with a group of 4-year-olds. Could this encounter between young and old help transform the lives of the elderly?"
-view.abc.net.au
---
"FAUJA SINGH"
Directed and Produced by Zohaib Ali.
"It was a incredible honor to be one of the only photographers in the world to photograph portraits of Fauja Singh and in turn be able to document his amazing life and existence."
-Zohaib Al source: zohaibali.co.uk.
"Fauja Singh was born in Jalandhar, Punjab, on 1 April 1911. The youngest of four children. Fauja did not develop the ability to walk until he was five years old. His legs were thin and weak, and he could hardly walk long distances. Because of this, he was often teased, and called by the nickname 'danda' (stick). As a young man, Fauja developed and became an avid amateur runner, but he gave it up at the time of the 1947 India-Pakistan Partition. It was only after witnessing the death of his fifth son, that Fauja returned to his passion for running, in 1995. The deaths of his wife in 1992, and his eldest daughter who had died from complications after giving birth to his third randdaughter gave him the determination for this new focus in life. At 89 years, he took seriously to running and ended up in various international marathon events. Fauja eventually became the oldest person to complete a full marathon in the Toronto Waterfront Marathon by completing it in eight hours, 25 minutes and 16 seconds."
-The Fauja Singh Documentary
---
"THE LAST DOLL LADY"
Directed and Produced by Taryn Hough.
"At that time in the newspapers you could see the intolerance and I figured what could I do, what could I do, I could do this. I could go in and talk, talk to the kids and tell them look what these guys did with nothing...they wanted something to get to the kids in the grade schools and they came up with this program called dolls for democracy they were twelve inch dolls of famous humanitarians."

"In 1950, 60, 70 there were hundreds of doll ladies."
-Documentary 'The Last Doll Lady'
"In the 1950s a program called Dolls for Democracy was started. Women known as 'doll ladies' would travel to local schools and teach children, through the use of hand carved character dolls, about why racism and intolerance is wrong. The Last Doll Lady follows Selma's efforts to revitalize the program and pass on its legacy to a new generation."
-imdb
---
"MY 93 YEAR OLD FLATE MATE"
Directed and Produced by Meggie Palmer, Bernadine Lim.
"Placing students and the elderly together would create a dynamic that benefits both parties. For students this is advantageous because they can now live in a place for free and have a warm place to come home to. For the elderly this is advantageous because the youngsters are around to bring positive energy, life and party stories, a little help and attention."
–sbs.com
Many who struggle to find student housing can live rent-free at the Humanitas aged care home in Deventer near Amsterdam and in exchange agree to spend at least 30 hours a month socializing with the older residents.
–sbs.com
---
"HIP HOP-ERATION"
Directed and Produced by Bryn Evans.
"Hip-operation is a simple character-driven documentary that tells the humorous, heartfelt and life-affirming story of an elderly Waiheke hip-hop dance troupe and their life changing journey to the world hip hop championships in Las Vegas."
-hiphoperationthemovie.com
"Hip Hop-eration follows a troupe of courageous, yet cheeky, senior citizens on an extraordinary quest to perform at the World Hip Hop Championships in Las Vegas. Hip Hop-eration is a poetic feel-good film that proves age has no limits and that hip-hop can set you free. It will make you want to celebrate life regardless of age or condition."
hiphoperationthemovie.com
---
"THE 82 YEAR OLD SKY DIVER"
Directed and Produced by James Callum and Alex Knowles in partnership with Prime & Fire Selects, Talenthouse and BFI Future Film.
"Yes she does get scared sky diving but she reckons it's better than sex so she's going to carry on doing it."
–primeandfire.com/selects .'
"In the most inspirational of the Selects films, 83 year old Dylis gives all of us reason to reflect on our lives and what we want to accomplish from them. At 82, Dylis holds the world record for being the oldest female skydiver in the world. Full of confidence and liberated by her passion Dylis talks us through her mindset before each dive. She confides that her only worry when it comes to skydiving is refusing to get out of the car at the drop zone because she knows that if she backed out of a dive she would regret it. In her opinion 'the ecstasy is far more than the fear.' "
source:primeandfire.com/selects
---
"THE 77 YEAR OLD KITESURFER"
Directed and Produced by James Callum and Alex Knowles in partnership with Prime & Fire Selects, Talenthouse and BFI Future Film.
"If heavens like this I'd be very happy to go. You're out there and you're just oblivious to the problems in life and you go as far or as little distance as you like it's just beautiful it's a different world and any problems any hiccups they just by pass you its just lovely you know. It's poetry in motion when your up there and when I die and I'm getting near the end of my life I'm hoping there's a kite up there."
–Film 'The 77 Year Old Kitesurfer.'
'David is a 77 year old kitesurfer who absolutely defies the stereotypical view of a pensioner. After the unexpected and tragic loss of his wife, David makes the decision to live every moment to the fullest, and through this finds solace in kitesurfing. This is the story of David, and how life on the water has given him a much needed escape and feeling of freedom when needed most.' Prime & Fire Selects, in association with Factory Media, is an annual film competition giving up-and-coming filmmakers the funds and support to create short human-interest documentaries within the realms of action sports.
source:primeandfire.com/selects
---
"CHARLIE GOES TO BURNING MAN"
Directed by: Jan Beddegenoodts.
Produced by Cameltown.
"…I was really afraid. All of a sudden fear turned into enormous, joyous expectation, why are all these people coming here, what are they doing here, and I had absolutely no concept of what to expect."
–Charlie from the Film 'Charlie Goes to Burning Man.'
"They depart one week later, leaving no trace. As simple as this may seem, trying to explain what Burning Man is to someone who has never been to the event is a bit like trying to explain what a particular color looks like to someone who is blind...but to truly understand this event, one must participate."
source: burningman.com
---
"FABULOUS FASHIONISTAS"
Produced and Directed by: Sue Bourne. Wellpark Productions.
"Fabulous Fashionistas will change the way you think about old age, the way you dress and indeed the way you live your life. These six astonishing women are the pioneers for a different type of old age. An old age you can look forward to with excitement rather than dread."
wellparkproductions.com
"This Cutting Edge documentary features uplifting, often poignant personal stories and insights into how staying young and dressing with style is about more than following the latest trends; it's about an attitude to life itself."
source:-channel4.com
---
"AQUADETTES: ON LIFE, DEATH, AND SYNCHRONIZED SWIMMING"
Produced and Directed by: Drea Cooper and Zackary Canepari.
"There's one I like very much called the oyster where you separate out and go like this and then just sink underneath water and then pop up and spin around under water. Yeah, I point my toes well."
-Documentary 'The Aquadettes.'
"The Aquadettes are a group of elderly synchronized swimmers from Leisure World, a retirement community nestled in Orange County, California, who regular practice routines and new water stunts to maintain their health and strength. A former nurse, Margo Bauer (75) found herself fighting off waves of nausea brought on by multiple sclerosis. Rather than resign herself to the symptoms of MS, she vowed to take control of her life. For the past year, she's been using medical marijuana to ease her pain and to keep on swimming. Set to an amazing burlesque soundtrack, Aquadettes shows how 'California girls' hold on the their vibrancy. It is an intimate and beautiful portrait about maintaining quality of life."
source:-imdb.com
---
"PRETTY OLD"
Directed by: Walter Matteson.
Produced by:Sarah Jessica Parker, Alison Benson, Joe Berlinger.

CLIP FROM DOCUMENTARY UNAVAILABLE FROM FILMMAKERS.
SCREENING WITH CAST AND CREW BELOW
.
"It's basically like Miss America but they are the mothers, grandmothers and the great-grandmothers."
-Lenny 'Low-Price' Kaplan - Founder of Ms. Senior Sweetheart Pageant. Source: Pretty Old Trailer.
" 'Pretty Old' is a feature length documentary that follows five diverse women, ages 72 to 94, competing in the 30th year Anniversary of the Ms. Senior Sweetheart Beauty Pageant - a one-of-a-kind, 11 day competition that takes place in historic Fall River, Massachusetts."

source:imdb.com.
"When 30 women aged 67-84 from across America and around the world descend on Fall River, Massachusetts to compete in the 30th anniversary of the Ms. Senior Sweetheart Pageant, hilarity and heartbreak ensue. Under the doting attention of pageant founder and personality, Lenny 'Low Price' Kaplan, these women share intimate experiences, discover new-found passions and stir lifelong insecurities that challenge common misconceptions of aging. Following four diverse competitors as they prepare for, travel to and compete in the pageant, 'Pretty Old' is a profound and intimate look into what it truly means to age beautifully."

source:prettyoldthemovie.com
---
"AGE OF CHAMPIONS"
Directed by: Christopher Rufo.
Produced by: Keith Ochwat, Ali Sargent
" 'Age of Champions' is the uplifting story of a group of athletes—a 100-year-old tennis champion, 86-year-old pole vaulter, octogenarian swimmers, and team of basketball grandmothers—all chasing gold at the National Senior Games. Win or lose, they're living proof it's never to late to become a champion."
The documentary 'Age of Champions' provides a film Screening Kit on their website which includes: A DVD of the film, a license to publicly exhibit the film, a discussion guide and other promotional materials. Hosting a screening of the film 'Age of Champions' may inspire others in the community to stay active, raise awareness about aging, health, and fitness, build intergenerational bridges between seniors, baby boomers, and younger generations and combat ageism and negative stereotypes about aging.
source:ageofchampions.org
---
"CYBER-SENIORS"
Directed by: Saffron Cassaday.
Produced by: Gail Singer
"The
Cyber-Seniors Program
began in the summer of 2009. Unwittingly, two high-school students embarked on a school project that transformed the lives of several senior citizens. The goal of their project was to teach senior citizens how to send and receive emails and talk to distant friends and relatives using Skype. They enlisted several of their high-school friends and set out to dispel the theory 'you can't teach an old dog new tricks'. The experience was surprisingly fun, rewarding and life altering for both the students and seniors. This school project is the inspiration behind the documentary " 'Cyber-Seniors.'"
source:cyberseniorsdocumentary.com
---
"BODY & SOUL: DIANA & KATHY"
Directed by: Alice Elliott.
Produced by: New Day Films.

Elderly, 'with disability,' and still advocating!

" 'Body & Soul: Diana & Kathy,' directed by Academy Award-nominee Alice Elliott, is a rare look at an unusual, symbiotic relationship between two people some would call profoundly disabled. Two of the country's most remarkable advocates for people with disabilities, Diana Braun, who has Down Syndrome, and Kathy Conour, who has cerebral palsy, met three decades ago and vowed to fight to live independent lives. Told in an intimate, verite style, the film is a story of a compelling, creative friendship, as Diana and Kathy model a grand experiment in independent living."
source: newday.com
---
"SCRIPT FOR SALE"
Directed by: Marie Tang.
Produced by:
Channel 22 - Motion Picture Television Fund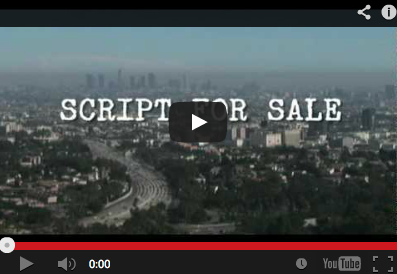 "Ben Resella wants to sell a screenplay. Not an unusual dream, but Ben has already 'made it' once in Hollywood. For decades he worked on movie sets as a scenic designer and painter in the Philippines and found his way into Hollywood. But that never kept him from his dream of writing. Even though he's never so much as pitched a story to anyone, he's determined to try and sell his a screenplay. He will not be denied his chance. His last chance. Ben is 91 years old."
source:imdb.com
---
"RAGING GRANNIES"
Directed by: Pam Walton.
Produced by: New Day Films.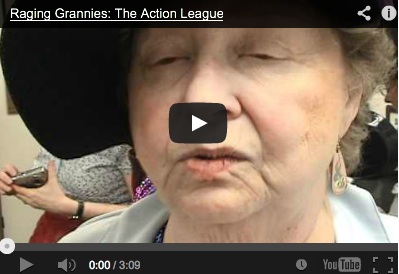 " 'Raging Grannies' is a lively and thought-provoking 30-minute documentary that tells the story of The Action League of the San Francisco Bay Area Peninsula…. In ostrich feathers, crazy hats, and boas these women protest all over the Bay Area with a sense of outrage, a sense of humor, and a commitment to non-violence. They are women over 50, some as old as 90, who are enraged by the conditions under which some people are forced to live, by threats to our environment, by war, and by injustice wherever they find it….How do these older women keep doing what they do? As we travel with the Grannies to their many gigs, we see that life isn't over at 50 or 60 or even 90."
source: pamwaltonproductions.com
---
"SUNSET STORY"
Produced by: Independent Lens. PBS. Laura Gabbert, Caroline Libresco, Eden H. Wurmfeld
Directed by: Laura Gabbert.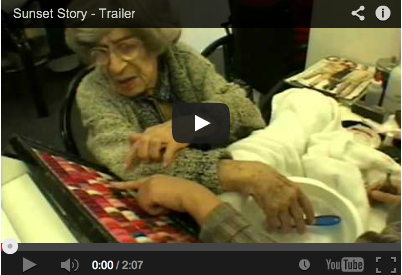 " 'Sunset Story' follows Irja and Lucille for a period of several months as they venture out for manicures, political protests and meals at their favorite deli. Meanwhile, at Sunset Hall, they are among the few who speak up during political discussions and the only ones alert enough to care about the appalling menu offerings. In private, they air their frustrations about fellow residents and debate a fitting observance of the upcoming Jewish holidays from disparate perspectives, as a Finnish Unitarian (Irja) and an assimilated Jew (Lucille). When Lucille receives a terminal cancer diagnosis, Irja must confront the possibility of losing her lifeline."
source:pbs.org
---
"STAGES"
Directed by: Jay Sterrenberg.
Produced by: New Day Films, Meerkat Media Collective.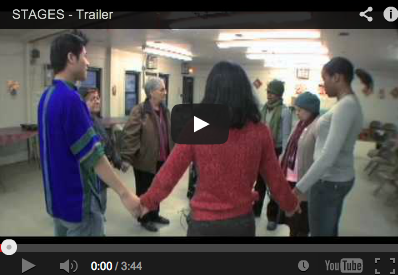 Stages is a documentary about intergenerational theater and storytelling.
" 'Stages,' is a moving and surprisingly funny vérité exploration of the unexpected power of the simple act of storytelling. In New York City's oldest community center, a group of older Puerto Rican women and inner-city youth come together to create an original play out of the stories of their lives. Weaving together themes of immigration, identity, aging and coming of age, Stages offers an intimate portrait of an unlikely ensemble, transformed by the liberating power of their own stories-- first as they are spoken across generations, and later when they are performed for a sold-out show. 'Stages' is the winner of best documentary and the Audience Award in the HBO New York International Latino Film Festival.
source: stagesmovie.com

---
"TO YOU SWEETHEART, ALOHA"
Directed by: S. Leo Chiang, Mercedes Coats.
Produced by: Walking Iris Films.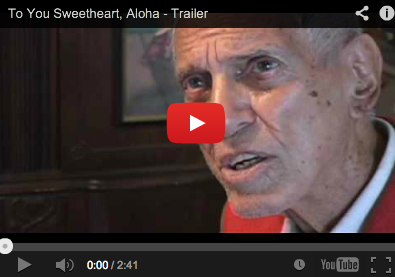 "To You Sweetheart, Aloha is a one-hour documentary which follows the 94th year in the life of the colorful Honolulu-born 'ukulele master Bill Tapia, exploring not only the charismatic musician and his unique stamp on the creation of Hawaiian jazz, but also the consummate showman and the endearing storyteller who seeks the fountain of youth.While mourning the death of his wife and only daughter, Bill finds a muse in 26-year-old Alyssa Archambault, his manager and friend who helps him connect to his past and rebuild a future in music. Bill's illustrious history, spanning more than 85 years as a musical pioneer and a charismatic entertainer in both the Hawaiian islands and the mainland, serves as the backdrop to an unconventional friendship founded on an infectious love of Hawaiian music and culture. But at the core of this captivating narrative is a complex and often turbulent portrait of an elderly artist clinging to his youthful spirit despite losing the battle against an aged body and learning to forge a life for himself after outliving everyone he loves."
source:walking-iris.com
---
"RUN GRANNY RUN"
Produced and Directed by: Marlo Poras.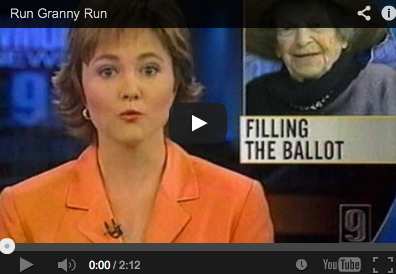 ""Doris Haddock-- Granny D-- is the nation's oldest political newcomer. A former housewife and office assistant, Doris was happily retired for over 20 years--but when her husband died, she needed a reason to live. So at the age of 90, she laced up her sneakers and walked across the United States to rally against the influence of big money in elections. Her epic journey galvanized popular attention to a political system gone awry, but for Doris the walk was a warm up. Now 94 and still fed up with politics as usual, she jumps at an unexpected chance to run for the U.S. Senate against incumbent Judd Gregg (an intellectual sparring partner of George W. Bush).

With just 4 months until Election Day, this great-grandmother of sixteen faces a series of challenges that would be daunting for a candidate of any age. Doris and her motley crew of political aces and amateurs work against all odds to craft a feisty campaign that personifies her democratic ideals of , by and for the people. A tale of doggedness versus dollars, grit against greenbacks, 'Run Granny Run'is an unlikely portrait of a remarkable activist and citizen."
source:amazon.com
---
"WHISKEY & APPLE PIE"
Directed by: Jamie Spooner.
Produced by: Carolyn Mayes.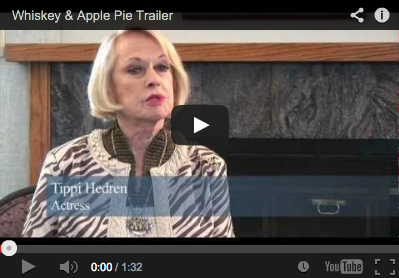 "Watching 'Whiskey & Apple Pie' won't make you wise, but it will present to you inspirational quotes and nuggets of wisdom which these elders have culminated from their own life experiences… 'Whiskey & Apple Pie' brings to light questions about the choices we make in life and, in some cases, the recipe for living a better life. 'Whiskey & Apple Pie' is a delicious journey for every generation to enjoy!"
-whiskeyandapplepie.com
" 'Whiskey & Apple Pie' is a thought-provoking and heartwarming 'feel good' documentary that brings into focus the wisdom of our older generation. In this award-winning documentary, two forty-something women take a journey across America to capture the wisdom and stories of men and women over the age of seventy-five. The film includes interviews with both men and women who share their wisdom, their humor, their joy and their passion. Whiskey & Apple Pie features Tippi Hedren, Mickey Rooney, Dr. Dorothy I. Height and the musical talent of Sahra Baker, Joe Ruffatto and the Florence Adams Band."
source:whiskeyandapplepie.com
---
"GOTTA DANCE"
Produced and Directed by: Dori Berinstein.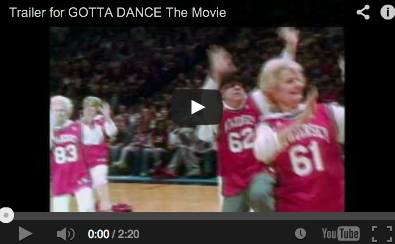 " 'Gotta Dance' chronicles the debut of the New Jersey Nets' first-ever senior hip-hop dance team, 12 women and 1 man - all dance team newbies, from auditions through to center court stardom. As smooth dance moves are perfected and performed in front of thousands, aging myths and misperceptions are pulverized. Despite swollen ankles, exhausting rehearsals, fashion clashes and seemingly impossible dance steps, the NETSational Seniors go for it, spreading joy, inspiration and cool dance moves as they hip-hop their way into the hearts of Nets fans and beyond."
source: gottadancethemovie.com
---
"PING PONG"
Produced and Directed by: Anson and Hugh Hartford.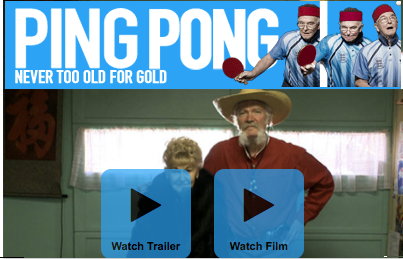 " Ping Pong's players from around the world are headed for the world championships in China's Inner Mongolia."

"There is naturally much that is charming in a picture of the elderly playing table tennis. But in Terry, Les and five other players, Ping Pong discovers uncommon stories of people playing for something far greater than gold medals. They are playing for their lives."
pbs.org/pov
"Terry (81) having been given a week to live, gets in sight of winning gold. Inge (89) has used table tennis to train her way out of the dementia ward she committed herself to. Australian legend Dorothy deLow is 100, and finds herself a mega celebrity in this rarefied world and Texan Lisa Modlich, a new-comer at 85 years old, is determined to do whatever it takes to win her first gold. This film is as much about the tenacity of the human spirit as it is a meditation on mortality."
source:pingpongfilm.co.uk
---
"THE WAY WE GET BY"
Directed by: Aron Gaudet.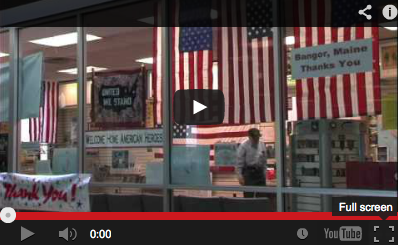 'The Way We Get By' is a documentary about three senior citizen's who have made it their mission to meet American troops returning from Iraq at a small airport in Bangor, Maine. The film deals with issues such as the deteriorating health of the seniors, depression, life, death and redemption. The documentary depicts how our culture casts aside elders and sometimes our soldiers. It also shows senior citizens in a positive light by highlighting their impact on the community.

"When its three subjects aren't at the airport, they wrestle with their own problems: failing health, depression, mounting debt. Joan, a grandmother of eight, has a deep connection to the soldiers she meets. The sanguine Jerry keeps his spirits up even as his personal problems mount. And the veteran Bill, who clearly has trouble taking care of himself, finds himself contemplating his own death. Seeking out the telling detail rather than offering sweeping generalizations, the film carefully builds stories of heartbreak and redemption, reminding us how our culture casts our elders, and too often our soldiers, aside. More important, regardless of your politics, 'The Way We Get By' celebrates three unsung heroes who share their love with strangers who need and deserve it."
source: thewaywegetbymovie.com
---
"BACKSEAT BINGO"
Produced and Directed by: Liz Blazer.
"This clever animated documentary effectively dispels societal preconceptions about romance and older adults. A refreshingly candid group of 70, 80, and 90–something seniors in a retirement community share personal revelations on their continued need for love and intimacy."
source: filmfestonaging.org
---
"SWEET OLD SONG"

Produced and Directed by: Leah Mahan, POV, PBS.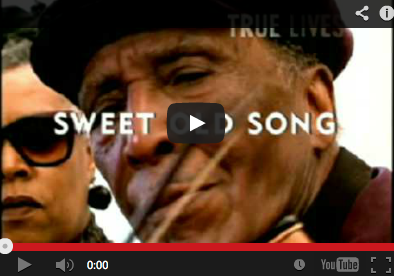 "As they take on life's challenges, Howard and Barbara defy our most basic assumptions about what it means to grow older."

-source: pbs.org
"Howard (Louie Bluie) Armstrong has been performing for most of his 91 years, ever since his father carved his first fiddle from a wooden crate. Leah Mahan's 'Sweet Old Song,' plays like one of the ballads that flow effortlessly from the funny and irrepressible Armstrong. At the film's center are the two great loves of Howard's life: his music and artist Barbara Ward, age 60. Their two-decade romance has been a creative partnership yielding new work and an outpouring of memories. Their experiences are captured in Armstrong's lively paintings and stories of nearly a century of American life. As they take on life's challenges, Howard and Barbara defy our most basic assumptions about what it means to grow older."
source: pbs.org
---
"ADVANCED STYLE"
Produced and Directed by: Ari Seth Cohen.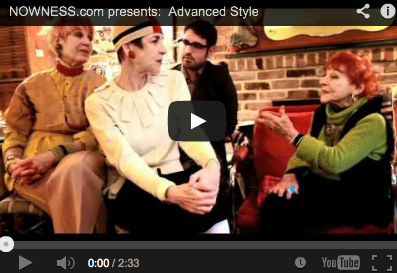 "I roam the streets of New York looking for the most stylish and creative older folks. Respect your elders and let these ladies and gents teach you a thing or two about living life to the fullest. Advanced Style offers proof from the wise and silver-haired set that personal style advances with age."
-Ari Seth Cohen
source: advancedstyle.blogspot.com
---
"YOUNG AT HEART"
Directed by: Stephan Walker.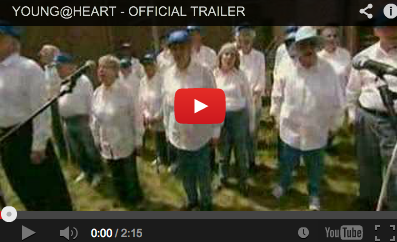 The documentary follows a group of 24 senior citizens in Northampton, Massachusetts during rehearsals for upcoming concerts. They sing a range of music even covering rock bands. The chorus director adds several songs for the new concert that are not easy for the group to learn. When the group is on their way to the local jail to give a performance they learn that one of their members passed away the night before. It is devastating but they have learned that the show must go on. They all pull together and practice even harder to get ready for their evening performance. That night, their concert is a rousing success and ends with a standing ovation.
source www.imdb.com

"Prepare to be entertained by the inspiring individuals of YOUNG@HEART, a New England senior citizens chorus that has delighted audiences worldwide with their covers of songs by everyone from The Clash to Coldplay. As Stephen Walker's documentary begins, the retirees, led by their strict musical director, are rehearsing their new show, struggling with a discordant Sonic Youth number and giving new meaning to James Brown's 'I Feel Good.' What ultimately emerges is a funny and unexpectedly moving testament to friendship, creative inspiration, and reaching beyond expectations." source foxsearchlight.com

---
"OLD PEOPLE DRIVING"
Produced and Directed by: Shaleece Haas.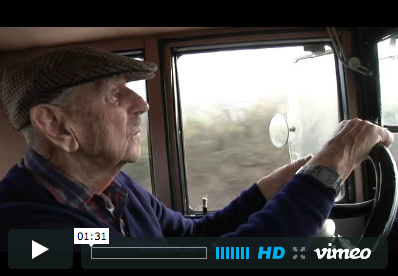 "A Film About the End of the Road."
"In the tender and surprising documentary, 'Old People Driving,' director Shaleece Haas gets into the passenger seat and asks, 'Can a person be simply too old to drive?' The film chronicles the adventures of Milton (age 96) and Herbert (age 99) as they confront the end of their driving years. Through their stories, we learn the heartbreaking truth about the generation that came of age during America's love affair with the automobile: that they, too, will eventually sputter to a stop. In 2010, 'Old People Driving' received the Margaret and William Hearst Award for Excellence in Documentary Film and an honorable mention from the Los Angeles International Film Festival. The film was also selected as one of the 'Best of the Fest' at the Hot Springs Documentary Film Festival."
source: oldpeopledrivingmovie.com
---
"OVER 90 & LOVING IT"
Produced and Directed by: Susan Polis Schutz.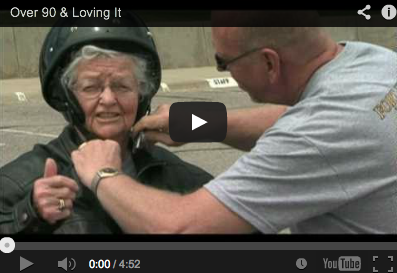 "This documentary features people in their 90s and 100s who are living extraordinary and passionate lives. Filmmaker Susan Polis Schutz has interviewed some of the most incredible people you can imagine - people who aren't aware of chronological age at all, but live as though the future and youth spring eternal… We sit at their feet for words of advice, witnessing how they forgot to grow old and are always curious to see what's going to happen next. Putting it succinctly, 'You can drive yourself nuts worrying about things you can't do anything about. Instead you should be exhilarated about living every day passionately.' 'Over 90 and Loving It,' will inspire people across the age spectrum. We all need heroes and heroines to emulate and this film will reach the hearts and minds of all of us who want to have a full life."
source: over90film.com
---
"FOUR SEASONS LODGE"
Directed by: Andrew Jacobs.
Produced by: First Run Features.
"The awesome spectacle of life triumphing over annihilation."
-The New York Times
"Haunted by the past but driven by an unquenchable passion for living, an aging group of Holocaust survivors gathers each summer at an idyllic hideaway in the Catskills, where they savor tightly bonded friendships, find new love and celebrate their survival. Directed by New York Times journalist Andrew Jacobs, with cinematography by the legendary Albert Maysles (Gimme Shelter, Grey Gardens), Four Seasons Lodge is an inspiring and surprisingly funny documentary that captures what may be the final season for a remarkable tribe of survivors who have found that dancing, laughter and late-night revelry may be the best revenge on Hitler."
source: First Run Features
---
"STILL DOING IT: THE INTIMATE LIVES OF WOMEN OVER 65"
Directed by: Deirdre Fishel, Diana Holtzberg.
Produced by: Mind's Eye Productions.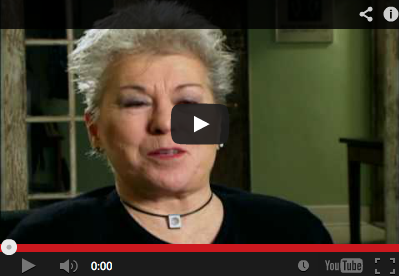 "…the people who get up to give us a seat on the bus… have no idea what hot numbers we are in bed!"
-' Still Doing It' - The Film.
"Flying in the face of this culture's extreme ageism, 'Still Doing It,' explores the lives of older women. Partnered, single, straight, gay, black and white, nine extraordinary women, 67-87, express with startling honesty and humor how they feel about themselves, sex and love in later life and the poignant realities of aging. Outspoken for their generation these women mark a sea change. Women over 65 are already the fastest growing segment of the population and when the baby boomers begin to turn 65 in 2011 their numbers will swell. 'Still Doing It,' reveals the wonderful truth that many older women are actually beginning intense romantic relationships after 65. Frances, 87, continues to enjoy a palpably sexual relationship with journalist David Steinberg, the love of her life she met at 80. Aware that many people see her as "nothing but an old woman," she is defiant in living life on her own terms."
source: stilldoingit.com
---
"ANDREW JENKS, ROOM 335"
Produced and Directed By: Andrew Jenks.
An HBO Documentary Film.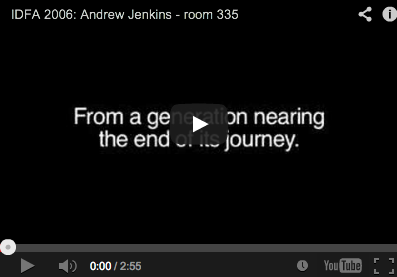 "My name is Andrew Jenks and this past summer I moved into a senior residence in Florida. I moved into room 335. For one summer I did all of the things that old people do. I wanted to find the answer to the question: how do they feel now that they face the end of their lives?"

"It seems we've learned to feel bad for the elderly. As if life is over for them, and they've entered into a period of demoralizing waiting. Should we feel bad? Are they numb? What triggers their nostalgia? What do they have to offer younger generations? And, how do they feel about life after life?"
"I laughed at their jokes about sex, played baseball with canes instead of bats, and raced through the hallways in my friend's wheelchair. By the fourth week, three of my closest friends were hospitalized and my best chum, Bill, stopped talking to me. I coaxed my neighbor through a heart attack, saw the heartbreak of dementia, and witnessed the death of a friend.
source:andrewjenksroom335.com
---
"WU TANG GRAN"
Directed By: Patrick Carr.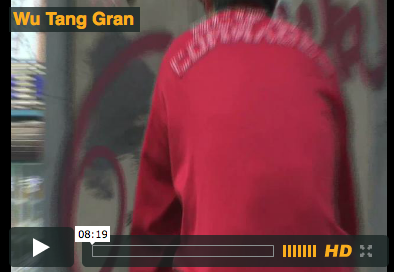 "Wu Tang Gran grew up in a party - the Communist Party - and has lived through some pretty tough times, but will this 70 year old and her crew be able to meet their greatest challenge yet - a break-dance battle against Beijing's finest hip-hop crew?
"
-linktv.org
'Wu Tang Gran' is a short eight minute documentary produced for submission into the International Documentary Film Festival.
source:snag.com
---
"STILL KICKING: AGING PERFORMING ARTISTS IN NYC AND LA METRO AREAS: INFORMATION ON ARTISTS IV"
Produced By: Research Center for Arts and Culture.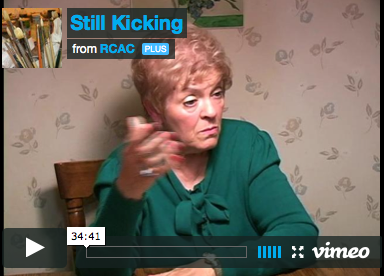 This study focuses on professional actors, dancers, choreographers, musicians and singers in the metro areas of Los Angeles and New York.


"This study of aging performing artists 62+ in the metro areas of LA and NYC complements our earlier study of aging visual artists. In NYC, 219 and in LA, 51 professional actors, dancers, choreographers, musicians and singers were studied, with results showing their resilience, tenacity and lifelong engagement with their art and the public. Aging performing artists, whose diverse work includes acting, directing, choreography, and music performance and spans over seven decades, share with us how they are 'Still Kicking.' "
source:-linktv.org
---
"TILLIE OLSEN: A HEART IN ACTION"
Produced and Directed by: Annie Hershey.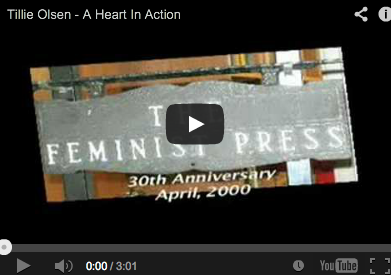 "This revelatory 66 minute documentary is a touching portrait and inspiring homage to Tillie Lerner Olsen. Tillie was an absolutely unique human being who believed in the goodness of human nature and the importance of justice for everyone. She was a renegade, revolutionary, distinguished fiction and non-fiction writer, feminist, mother, humanist, labor organizer and social activist. Deeply joined to the world, Tillie countered the very core of American writing by immortalizing the lives of working-class women and single mothers. Tillie Olsen's writing, especially 'Tell Me A Riddle' and 'I Stand Here Ironing' is as relevant today as when it was first published over forty years ago when her writing galvanized the literary world. This superbly entertaining film provides extended interviews with Olsen during the last years of her life deftly interspersed with footage from her readings, lectures, book signings and archive materials. Of special interest are comments from celebrated notable feminists such as Gloria Steinem, Susan Griffin, and Alice Walker."
source: tillieolsen.com
---
"CURTAIN CALL"
Produced by: Steve Kalafer and Peter Le Donne, Chuck Braverman, New Day Films.
Directed by: Chuck Braverman.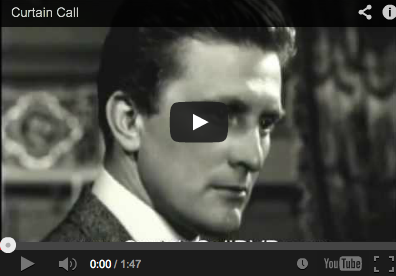 "This charming, Oscar nominated, documentary was shot at the Actor's Fund Home in Englewood N.J., a retirement community for showbiz professionals. No ordinary nursing home, many of these residents are still full of vitality as they recall tales of Broadway's golden age, Hollywood and life on the road. …'Curtain Call' captures first hand accounts of an important era in American cultural history. There is a great deal to be learned from these elder thespians. This award-winning production is a life affirming film. It proves that even in the last years of one's life, there can still be fulfillment and joy."
source: newday.com
---
"HATS OFF"
Directed by: Jyll Johnstone.
Produced by: Jyll Johnstone & Michael Arlen Davis, Canobie Films.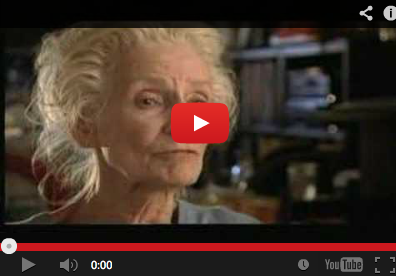 " 'Hats Off is a feature-length documentary profilingthe beauty and eccentricities of an extraordinary woman -- 93-year-old actress Mimi Weddell -- named at age 90 one of the '50 Most Beautiful People in New York' by New York Magazine. With the style and grace of Katharine Hepburn, the smoky wit and wisdom of Dorothy Parker, and her own personal philosophy 'rise above it' Mimi is truly an iconic American original rising above the mundane and difficult confines of her dailylife to reach for the stars and fulfill her dreams.
source: hatsoffthemovie.com
---
"MARTHA & ETHEL"
Produced and Directed by: Jyll Johnstone, Canobie Films.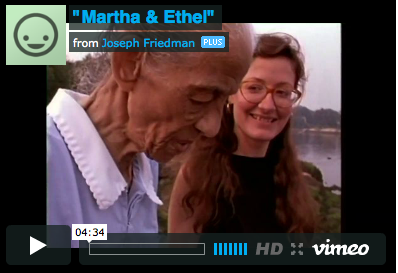 "Through interviews and recollections, photographs and home movies, songs and archival footage, this engaging documentary paints a portrait of dynamic family relationships set against the backdrop of changing American attitudes toward parenting styles, the role of women in society, race and class. Although both well-to-do families lived in New York during the post-war baby boom years and adhered to the common practice among the affluent of hiring help, each chose a very different woman for the job. Martha, a German immigrant trained as a baby nurse, stressed cleanliness and discipline. Ethel, on the other hand, was a natural who lavished affection and listened carefully to the needs of the brood she raised. The film is beautifully structured, using headings to introduce us alternately to each nanny and her respective family. The contrasts provide a non-judgmental framework, allowing us to make up our own minds about the childrearing choices made and the impact they had on individual lives."
source: Canobie Films
---
"THROWING CURVES - EVA ZEISEL"
Produced by: Jyll Johnstone, Canobie Films.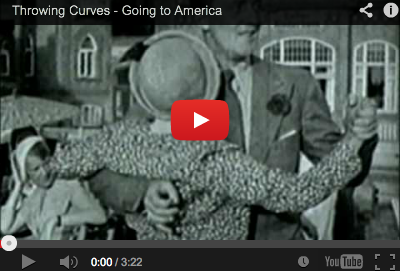 "Throwing Curves - Eva Zeisel is the first of a documentary film series that explores the lives of three 85-plus women still actively engaged in creative lives. 'Throwing Curves,' the new documentary by filmmaker Jyll Johnstone and Canobie Films, explores the life and art of a brave & willful woman who conquered the 20th century with curvilinear style to become one of the most famous industrial designers of the modern era. Working primarily in porcelain and ceramic table-ware, Eva Zeisel's pioneering work introduced her trademark sensuous curves to mass-production. With over 60-plus years in the field Ms. Zeisel is one of the best-selling tableware designers of all time and her highly-collectable designs have literally changed the face of modern design in the 20th century."
source: Canobie Films
---
"THE SILK GRANDMOTHERS"
Produced by: Stephen Talbot, Sharon Tiller. PBS Frontline Documentaries.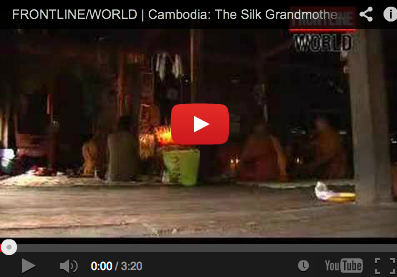 "Cambodian silk-making is a traditional art that has been passed down through generations from mother to daughter. But Japanese craftsman and businessman Morimoto found the craft in danger of disappearing after decades of violence. When a United Nations mission in the 1990s led Morimoto to Cambodia, he met a few of the weavers. Many of the women were in their 70s and 80s and living in remote villages across the country - they were the only ones left who knew the secrets of the craft. In 1996, starting with seven 'silk grandmothers,' as the women came to be known, Morimoto set up a silk production studio in the town of Siem Reap, which lies on the main tourist route to Angkor Wat. Today, more than 400 people work there, earning anywhere from $80 to $200 a month. It's a modest sum, but far more than the average Cambodian wage of $300 a year."
source: pbs.org/frontlineworld.
---
"THE LADY IN NUMBER 6"
Produced by: Nick Reed Entertainment. Directed by: Malcolm Clarke.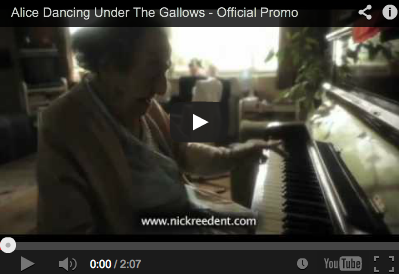 "Alice Herz-Sommer is 106 years old. As well as being the second oldest person living in London, England she is more significantly the world's oldest survivor of Hitler's holocaust. As might be expected Alice is rather unique. Living entirely alone in a tiny private purpose built apartment block she spends hours each day at her piano, practicing beloved Bach and Beethoven, for she was once a renowned and celebrated concert pianist performing to enthusiastic audiences throughout central Europe. But of course, all of that was before… before the 'lights went out all over Europe' and the continent was plunged into years of misery and bitter conflict…Alice survived through music… Still today, she speaks with great pride and passion of playing more than 100 concerts inside the concentration camp and she likens that experience, both for the performers and their imprisoned audience as being close to the divine. Alice is unequivocal in stating that music preserved her sanity and her life, while bringing hope into the lives of countless others. To this day Alice never tires of saying; 'Music saved my life and Music saves me still.'
source: nickreedent.com
---
"HAPPY TO BE SO"
Produced by: Yelena Demikovsky, Red Palette Pictures.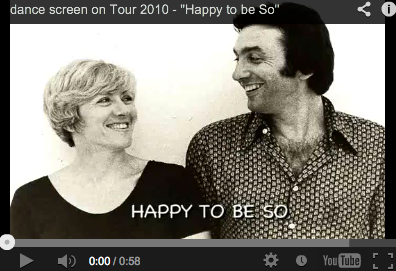 " 'Happy To Be So,' is a documentary about Oleg Briansky and Mireille Briane, former principal dancers, renowned ballet teachers, and a dynamic duet for more than 50 years. Briansky, of White Russian descent, and Briane, a Parisian, met in Paris. He was the principal dancer of many established European ballet companies and hailed as "the most sought after male dancer in the world" by Ballet magazine in the 50s. She was a principal dancer in France and a born teacher. In 1963, Briansky's meteoric career was cut short by injuries. Soon after, the couple relocated to New York and established the Briansky Saratoga Ballet Center, one of the most distinguished summer ballet academies in America and abroad. 'Happy To Be So,' depicts the Brianskys as performers and narrators of their own life story, which is highlighted by exciting footage from the '50s and '60s. Piano music from ballet class weaves throughout the film as the score of their lives. The documentary honors these two people whose personalities have complemented each other a couple that continues to work and is still vibrant with creativity, curiosity and humor."
source: redpalettepictures.com.
---
"NINE GOOD TEETH"
Produced and Directed by: Alex Halpern.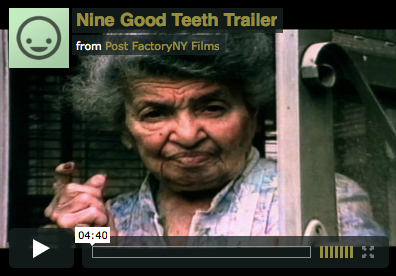 " 'Nine Good Teeth' unfolds through the stories of Halpern's 104-year-old Italian-American grandmother Mary Mirabito Livornese Cavaliere (Nana). In an intimate and often hilarious portrait, Mary, a fiercely independent woman, dispenses homespun wisdom in a series of unflinching conversations with her persistent and equally outspoken grandson. As she divulges family secrets and rivalries, Mary confronts her own mortality with candor and courage while remaining the rock on which the rest of her family relies."
source: ninegoodteeth.com
---
"ALL ABOUT OLIVE"
Produced and Directed by: Mike Rubbo. ABC TV Australia.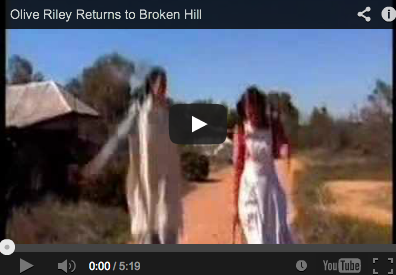 "All about Olive" is a journey film, a trip back to Broken Hill in the red heart of Australia where Olive Riley was born in 1899. Broken Hill was a tough mining town in those days and Olive, a tough girl. When her first husband cheated on her, she left him without a qualm, her three kids in tow. But it's also a touching story for Olive relives things on the journey, events in her past, like the death of beloved elder sister, Emma, which still profoundly upset her after 100 years. It is the finding of Emma's long-lost grave that finally brings some balm to that old wound.
"All About Olive" was one of the most successful documentaries on ABC TV in recent times. Viewers were drawn to the unquenchable spirit, the life force of this blunt old lady, and came away strangely moved, looking ahead to their own distant years with new and more hopeful eyes."
source: roninfilms.com.au
---
"ALL THE EIGHTS, 88"
Produced and Directed by: Shona Devlin, Ali Russell.




"A 5 minute documentary on 88 year old Betty Van Acker who is a champion bingo player. She shares her secrets to finding luck in life and looking back. The film was made for submission to the International Documentary Film Festival in Toronto."


source: snag.com
---
"TEA WITH MADAME CLOS"
Directed by: Jane Oehr.

Produced by: Jane Oehr. Ronin Films.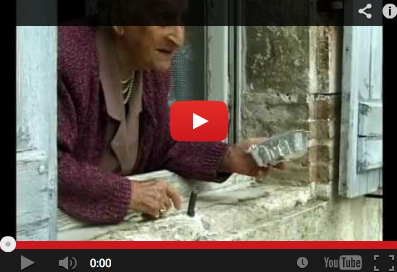 " 'Tea With Madame Clos' is about an extraordinary woman in her extreme old age living in a small medieval village in South West France. Couched in the framework of a train journey, the filmmaker remembers her many encounters over four years with Madame Clos. Madame Clos the oldest woman in the village, is buoyant and engaged in life around her which she observes each day through her kitchen window. There she shares her thoughts, fears, joys and sorrows - there she witnesses the dramas of village life. Over cups of tea in her kitchen she confides intimate stories from the whole of the last century. And as she approaches her 100th year she reveals the secret handed down from her mother that has guided her."


'source:roninfilms.com.au




---
"IDA'S DANCE CLUB"
Directed by: Dalit Kimor.

Produced by: Yael Shavit & Dalit Kimor – Anu Banu Productions.
In Hebrew, Russian & English with English or French Subtitles.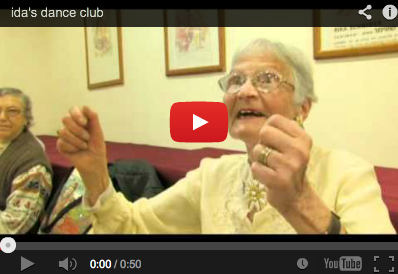 "Once a year in Ida's club, a ballroom dancing competition takes place. All the competitors are way past retirement age, but that doesn't stop them from dancing and singing, to falling in love and being disappointed. The competition participants hardly know one another outside the club walls, but their lives, full of problems, are gradually revealed to us. The magical atmosphere of the club and the ballroom dancing, gives them the strength to overcome the wear and tear of time, the health problems and difficult memories. They become princes and princesses, for whom anything is still a possibility."


source:ruthfilms.com




---
"TRIPTYCH"
Directed by: Pam Walton.
Produced by: Pam Walton Productions.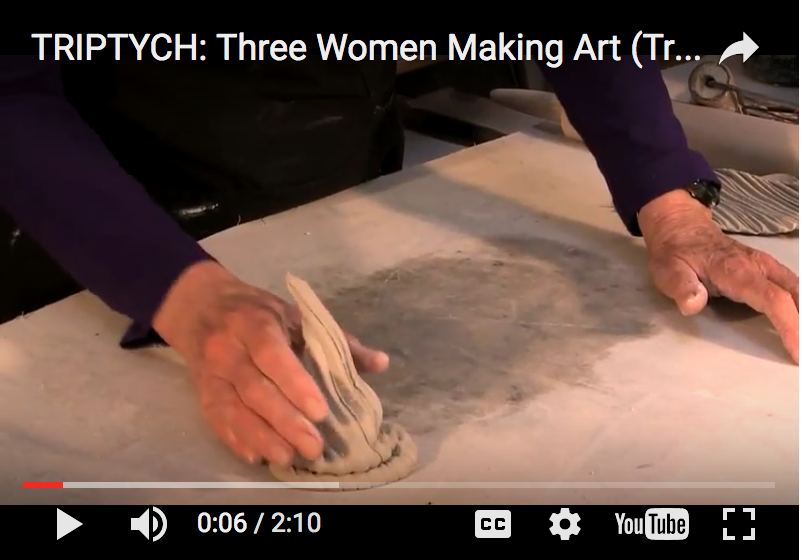 " 'Triptych' is about three women in their seventies who've devoted their entire adult lives to making art. They show us what they do and how they do it."


source:-pamwaltonproductions.com




---
"SWIM FOR LIFE"
Directed and Produced by Maya Lussier-Séguin.



"At 78, 88 or even 101 years old, they're still determined to break new records in competitive swimming. In their film, Maya Lussier-Seguin and Pierre-Olivier François have portrayed these four champions of the Masters category across today's France during the 2014/2015 sporting season." –imdb.com

"…4 swimmers aged between 76 and 101 years old, who share a passion for swimming...that's how they rise above their old age and the difficulties that a youth-fuelled society would rather forget all about. As they go about their training, they speak about solitude and how to best avoid it, about the hurdles of life and how they overcame them, about our society that neglects or dismisses our elders and how THEY deal with it all. In Strasburg, Mulhouse or in the suburbs of Paris, in a swimming pool, at a pottery class or during a family reunion, they dispense their mental and physical strengths, their discipline, their optimism that allows them to last and outlast everyone."

–imdb.com
---
"BACCHAN: GRANNY'S TABLE"

Produced and Directed by: NHK.

"When you are hungry, you only think about doing bad things. When you are hungry that's all you think about."


–Bacchan Chikako Nakamoto.

"When I was hungry, food was all I could think about. If I didn't have any money my solution was to steal."


-Documentary Bacchan: Granny's Table.

"A former volunteer probation officer in Japan's western city of Hiroshima has opened up her dining for more than three decades to feed kids who cannot have proper meals at home. Chikako Nakamoto's initiative is meant to counter a void left as communities hollow out and family ties unravel. The documentary closely describes her daily life as she offers support for children by providing her hand-made dishes."-kcet.org

"Chikako Nakamoto, affectionately called 'Bacchan' or 'Granny', is known as the city's Mother Theresa. For years, she's been welcoming juvenile delinquents with home cooked meals. She believes that hunger is a trigger for acts of assault, purse snatching, shoplifting, and prostitution. A warm meal is the first step toward rehabilitation. Some of the youth Granny welcomes into her home include a boy whose family is too poor to feed him and a girl who's been abused by her parents. Under Granny's care, these young people seek and find ways to overcome despair. This documentary, filmed over a span of 8 years, shows how Granny's table has changed the lives of these juveniles." -www3.nhk.or.jp

---
"DEEPER THAN Y"
Produced and Directed by: Ilona Siller.



"The documentary 'Deeper than Y' is a feature film about lives of 7 eccentric elderly seniors, who have been attending the same water exercise class at YMCA in NYC for years. Meet Dorothy-soap opera actress, Gerty-republican erotic novel writer, Frannie-94 year old flirt, Mel and Andrew-politically charged gay couple and Ira-psychiatrist, that loves the study of a human brain. Among other subjects, they discuss their jobs, previous and recent love relationships, politics and kids today.'"
source:deeperthany.com
---
"SENIORS ROCKING"
Produced and Directed by: Ruedi Gerber.

" 'Seniors Rocking' is a short documentary that unveils the artistic process and captures the communal energy behind the unique performance created by American dance pioneer Anna Halprin with senior citizens from all walks of life from the Redwoods Community of Seniors and the Sunshine Club in Marin County, CA. Led by Anna Halprin's belief in dance's power to teach, heal and transform, the film portrays and follows these senior citizens expressing their legacy through dance from the initial tentative rehearsals to the joyful celebration of the culminating performance."
source: seniorsrocking.com


---
"KICKING HIGH...IN THE GOLDEN YEARS "
Directed by: Grania Gurievitch.
Produced by: New Day Films.

"'Kicking High...in the Golden Years,' explores the lives of six African-American senior citizens, filmed in their homes, with their families and in their community. Framed within the rehearsals and final performance of a stage production, participants reflect upon past experiences and present circumstances, and share some of their emotions and accumulated wisdom. This award-winning film reveals how each person's response to aging has yielded a life of joy, activity and fierce independence."


source: newday.com




---
"EAGER FOR YOUR KISSES, LOVE AND SEX AT 95"
Directed by: Liz Cane.
Produced by: New Day Films.

"After mourning the loss of his wife of fifty years, Bill Cane, a 95-year-old singer/songwriter and music teacher, put an ad in the personals and went ballroom dancing in search of a new companion. He soon embraced a revitalized life full of romance, sex and music. Bill experienced a resurgence of creative energy and started writing and performing songs again; he compiled two CDs and set up an MP3 web site. Through interviews with Bill and women he dated, this film captures candid reflections on Bill's determination to keep love and sex in his life. 'Eager for Your Kisses' documents a coming trend for the future -- people living vital, healthy lives, even in the bedroom, well into their old age."
source: newday.com

---
"EMBRACING OUR SEXUALITY"
Directed by: Mark Lipman.
Produced by: New Day Films.

" 'Embracing Our Sexuality' is a fascinating look into the conversations of nine women who gather together for a weekend to talk about sex. The women range in age from 21 to 71 and come from diverse racial backgrounds and sexual orientations. In this intimate video produced, directed and recorded by women, we see the openness and warmth which evolves as the women share their questions, experiences and concerns. The women talk frankly about sexual orientation, menstruation, masturbation, sexual fantasies, orgasms and the effect of AIDS and sexual abuse on their lives. Both serious and humorous, the wide range of experiences offers a unique opportunity for all viewers--women and men--to talk about their sexuality."
source: newday.com
---
"THE PERSONALS: IMPROVISATIONS ON ROMANCE IN THE GOLDEN YEARS"
Directed by: Keiko Ibi.

Academy Award Winner for Documentary Short Subject.

"The film 'The Personals: Improvisations on Romance in the Golden Years,' follows a drama group for senior citizens, as they rehearse and perform an original play at a community theater. Drawn from the comedy and drama of their lives, the play features elderly people looking for dates through the personal ads."
source: amazon.com
---
"AMERICAN OUTRAGE"
Directed by: Beth Gage & George Gage.
Produced by: First Run Features.

"American Outrage" is part of The Human Rights Watch Collection."

"Two feisty Western Shoshone sisters put up a heroic fight for their land rights - and their human rights. Carrie and Mary Dann endure terrifying roundups by armed federal marshals in which thousands of their horses and cattle are confiscated, for the crime of grazing them on the open range outside their private ranch - even though that range is part of 60 million acres recognized as Western Shoshone land by the U.S. After the government sued them for trespassing, their dispute went to the Supreme Court, and eventually the United Nations. Why has the U.S. spent millions persecuting and prosecuting two elderly women grazing a few hundred horses and cows in a desolate desert? The Dann sisters say the real reason is the resources hidden beneath this seemingly barren land, their Mother Earth: it is the second largest gold producing area in the world. This eloquent testament to the courage of the Dann sisters is an important document for those who want to understand the ongoing resistance of Native peoples to U.S. colonialism in Indian country. (Eric Cheyfitz, Director of the American Indian Program, Cornell University)"


source: First Run Features
---
"MAGGIE GROWLS"
Produced and Directed by: Barbara Attie and Janet Goldwater.
This is a film about Maggie Kuhn the founder of the Gray Panthers, an intergenerational organization in the United States dedicated to economic and social justice.

"Her outrage and determination fueled a political chain reaction that forever changed the lives of older Americans, repealing mandatory retirement laws and proving that 'old' is not a dirty word. Out of what political activist Ralph Nader called 'the most significant retirement in modern American history,' Maggie created one of the most potent social movements of the century - one that was committed to justice, peace and fairness to all, regardless of age."
source: Independent Lens
---
"GOLDEN THREADS"
Produced and Directed by: Lucy Winer and Karen Eaton.

"Forty-five-year-old filmmaker Lucy Winer was in the midst of a virulent midlife crisis when she began filming 90-year-old Christine Burton, an independent-minded community organizer who, at the age of eighty, founded Golden Threads, a global networking service for lesbians over fifty."
-source: pbs.org

"Golden Threads," an hour-long documentary directed and written by Lucy Winer and produced by Karen Eaton and Winer, affectionately profiles Burton's unconventional life as it exuberantly overturns our most deeply rooted stereotypes and fears of aging. Playfully interweaving documentary and first-person diary entries, with quirky and inventive animation techniques, Golden Threads generates a groundbreaking, intergenerational dialogue about intimacy, life choices and what it means to grow old in America, at a time when the media commonly sentimentalizes, dismisses or altogether ignores the aging."
source: pbs.org
---
"STILL KICKING"
Directed by: Greg Young.

"Amy Gorman invited Frances Kandl to journey with her throughout the San Francisco Bay Area searching for female role models--very old women, still active artists, living with zest. While Amy chronicles their oral histories, Frances is inspired to compose songs for several of these women, many well past 90, culminating in concerts celebrating lives liberated by age. Do these elders energize themselves through their art, craft and musicianship? Whatever their degree of talent, they all embrace a daily routine in which their special art form is an essential part. Each woman is spirited and resilient--interpreting for herself a life worth living to the end. Through their encounters, Amy and Frances unveil the possibility of aging richly, not in spite of becoming very old, but because of it. Still Kicking honors the gift of age, and poignantly illustrates that growing old can be a time of creative expression and satisfaction. Challenging the perceptions and attitudes towards being old, still kicking is certain to trigger dialogue and ignite the imagination of us all."
source: goldenbearcasting.com


---
"DO YOU KNOW YELLOWLEGS IS A STORYTELLING MUSEUM?"
Directed by: Greg Young.
Produced by: Goldbear Casting.

"Raconteur storyteller Orunamamu is trying to hold on to her 30 year dream of making her house a storytelling museum. Her well intentioned friends and family want to help her through these last years by rehabilitating the house, but the very act of helping can erode the independence that keeps her active and engaged in life. Orunamamu knows the importance of having goals and being deliberate in pursuing them. Her age sets into motion the dramatic struggle between sharing life's adventure through her storytelling museum and preparing for a life dependent on others. "Do You Know Yellowlegs is a Storytelling Museum?" is a character study of aging and independence told through this charming storyteller's intertwined relationships with friends and family." A former teacher of the Berkeley school district, Orunamamu started storytelling in her 50s, having been influenced by her storytelling grandmother and father. Her house in Oakland, California, called Yellowlegs, provides the main stage for her storytelling today, and is also a refuge for her abundant supply of storytelling paraphernalia. Currently in her 80s, Orunamamu travels extensively, telling stories to everyone who will listen, and continues to work toward organizing her storytelling museum."
source: goldenbearcasting.com

---
"KEEP DANCING"
Produced By: Douglas Blair Turnbaugh.
Directed By: Greg Vander Veer.



" 'Keep Dancing' seamlessly blends 9 decades of archival film and photographs with present day footage to tell a story through dance of the passing of time and the process of aging."
-keepdancingthemovie.com

"Her outrage and determination fueled a political chain reaction that forever changed the lives of older Americans, repealing mandatory retirement laws and proving that 'old' is not a dirty word. Out of what political activist Ralph Nader called 'the most significant retirement in modern American history,' Maggie created one of the most potent social movements of the century - one that was committed to justice, peace and fairness to all, regardless of age."
source: Independent Lens
---
"AND THEN THERE WERE FOUR"
Produced and Directed by: Leah Bell.



"The incidence of grandparents raising their grandchildren as primary caregivers has increased 30 percent since 2000."

"This film depicts such a situation as we see the daily life of a frail 77- year-old grandmother who is raising four grandsons aged 5-8. The children are from an interracial marriage and neither parent is involved in their care. They had been parceled out to foster homes and the grandmother wanted to keep them together."
source: filmakers.com
---
"THE BATHERS"
Produced and Directed by: Eva Stefani.



"The film follows a summer season in the lives of a group of retired Greek men and women who are regular visitors at various Greek spa towns. Life around Greek spa towns moves slowly with rhythms that are reminiscent of times past. Within this listless atmosphere people feel free to do and say things they would never be allowed in their respective normal social circles. A sense of freedom and lightness is in the air. Instead of being amongst elderly people, one often gets the feeling of being around a group of teenagers in a summer camp. This joyful atmosphere often alternates with reflections on the past or on death."
source: healthfilmfestival.gr
---