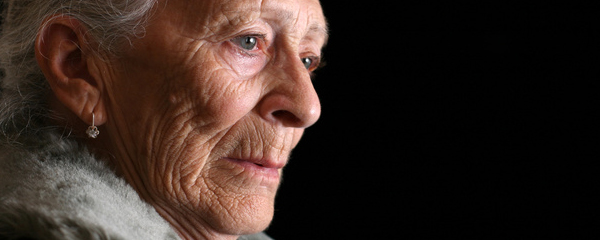 "BE WISE, BE AWARE: PREVENT ELDER FINANCIAL ABUSE"
Produced by The Elder Financial Protection Network and Bank of the West.
"...Financial abuse of the elderly costs as much as $2.6 billion a year, all the result of schemes and scams that range from simple auto repairs to complex life insurance annuities to sweepstake scams.

" Unfortunately the majority of people who victimize the elderly are not strangers at all...about 90% of elder abuse or abuse of disabled adults is perpetrated by family."

Documentary Film: Be Wise, Be Aware: Prevent Elder Financial Abuse
"To support seniors, Bank of the West works with the Elder Financial Protection Network to raise public awareness and prevent elder financial abuse. Together, we have developed consumer awareness programs, and in 2010 Bank of the West sponsored the documentary film 'Be Wise, Be Aware, Prevent Elder Financial Abuse'."
source: Bank of the West Commitment to Community 2010 Report.
---
"A HOUSE DIVIDED: CAREGIVER STRESS AND ELDER ABUSE "
Directed by: Lyn Wright. Produced by: National Film Board Canada NFB.
"Once again the police charged her son with assault. As before they feared she would let the charges drop. Most elderly victims are to too afraid or ashamed to report the crimes against them, they rarely press charge charges."

"Margo is 73 years old, in poor health and living near the poverty line.
Her only family a son of 33 who beats her. Today she's come for help...he's an alcoholic and he goes absolutely insane when he's drunk. He beats me up time and time again and steals things."

-nfb.ca
"Through 4 moving portraits, this short documentary sheds light on the tragedy of caregiver stress and elder abuse. The abuse takes many forms, ranging from wilful neglect and financial exploitation to physical assault. The film portrays the emotional complexity of family relationships that can lead to abuse of the elderly, the anguish and isolation of its victims, and the need for community understanding and support."
-nfb.ca
---
"FLEECED: SPEAKING OUT AGAINST SENIOR FINANCIAL ABUSE"
Produced by: National Community Reinvestment Coalition (NCRC) and WFYI Public Media, Atlantic Philanthropies.
"We save for a lifetime to have enough money to carry us through retirement. But one in five older adults are victims of financial abuse and fraud."

"Over 20% of all older adults are the victims of financial fraud and abuse, which annually costs $2.9 billion. We tell the story from the perspective of the victim, but we do not stop there. Several of the older adults in the film have become leaders in fighting against fraud, abuse and older adult financial exploitation in their communities and beyond. We also draw on expert voices to bring attention to this pressing problem."

-ncrc.org
Fleeced: Speaking Out Against Senior Financial Abuse reveals what can happen to older adults when they are targeted for scams and abusive financial products. At risk are not only older adults' pensions, savings and homes but also their health and well being.
-ncrc.org
---
"BBC PANORAMA-ELDERLY CARE UNDERCOVER"
Produced by: BBC.
"Panorama reveals the appalling treatment of an elderly care home resident with dementia, captured on film after a concerned relative hid a secret camera. The abuse in a care home passed as 'excellent' by the national regulator, the Care Quality Commission has led to five care workers being sacked, with one pleading guilty to assault. It was recorded by a secret camera placed in the elderly woman's bedroom by her daughter, who speaks for the first time about what happened. Fiona Phillips, whose parents suffered from dementia and whose mother died in a care home, investigates whether the regulator and care home provider did enough to prevent such abuse and asks whether the system of elderly care itself can be trusted."-bbc.co.uk
---
"SAVING OUR PARENTS"
Produced by: Jeff MacIntyre, Debby Bitticks, Ken Bitticks, Lynn Benson, Dorothy Breininger.
Hosted by: Ed Asner.
"Professionals, experts and 'victims' share life-saving knowledge and inspirational insights with candor, their heartfelt message guiding us, our parents and our loved ones safely into the golden years."

-savingourparents.com
In addition to a daughter discovering that her father had been abused to death in a nursing home, the documentary also features other cases of abuse involving predatory caregivers, conservators and scams that prey on the elderly. Discussions with professionals, such as law enforcement, elder abuse attorneys, and public health officials along with victims are featured.The documentary film 'Saving Our Parents' includes segments on: Predatory Caregivers, Unscrupulous Conservators, Inspiring advice, Fraud and Senior Scams, Elders impacted by Hoarding, Motivational wisdom, Nursing Home Neglect, Long Term Care Solutions, and Intergenerational Care Tips.-savingourparents.com
---
"AN AGE FOR JUSTICE, CONFRONTING ELDER ABUSE IN AMERICA"
Produced by: Elder Justice Now.
The primary focus of producing 'An Age for Justice, Confronting Elder Abuse in America,' was to motivate change in the way elder justice is served in America. The documentary gave a voice to 100 elder abuse survivors in the hopes of having congress pass the Elder Justice Act. The numbers of abused elderly in America are in the millions and elder abuse is largely a hidden issue. The film makers encourage communities to screen the documentary in their communities to raise awareness and dialogue.-elderjusticenow.org
---
"SECRETS IN AMERICA: THE CRISIS OF ELDER ABUSE"
Produced by: Cornerstone Studios.

" 'Secrets in America' started in response to a news conference held in Stanislaus County, California. It was there the Stanislaus Elder Abuse Prevention Alliance announced reported cases of elder abuse were up nearly 50 % over the past 4-5 years. As a result, seed money was solicited from Kaiser Permanente and the Stanislaus Community Foundation to create a half-hour television production on the issue... Essential to the final result of this project has been the generous work of the staff at Cornerstone Studios, who in partnership with Stanislaus County, have helped to bring to life the Secrets in America project." -secretsinamerica.org
---
"ELDER ABUSE RESPONDERS: STOP ABUSE AND NEGLECT OF ELDERS PROJECT"
Produced by: Robyn Braun & Jonathan Lenoch. University of Wisconsin-Milwaukee. docUWM.
"The S.A.N.E. (Stop Abuse and Neglect of Elders) project is designed to give first hand accounts of the effects of elder abuse and elder fraud. The responders' Story is one in a series of short documentaries that help to identify the various forms of abuse and neglect. The videos in this series were made by students of the University of Wisconsin-Milwaukee and through a collaborative effort with docUWM, Milwaukee County Department on Aging, The Medical College of Wisconsin, The Aging Resource Center of Milwaukee County and The Greater Milwaukee Foundation Wisconsin Consumer Anti-Fraud Fund. Student filmmakers: Robyn Braun & Jonathan Lenoch." -vimeo.com
---
"BREAK THE SILENCE: ELDER ABUSE IN AMERICA"
Produced by: Elder Justice Now, Witness.

"There is a silent crisis that effects every community in America: Elder abuse. Each year an estimated 5 million of America's older adults are beaten, ignored or financially exploited. Yet, as a country, we remain silent about this growing crisis."
-elderjusticenow.org






---
"THE SILENT EPIDEMIC – NURSING HOME CARE ABUSE"
Produced by: Insider Exclusive.

"As this next tragic story with Corine Kennedy – a 92-year-old woman – proves, everything went wrong. In 2004, Corine was sexually molested by one of St John's Nursing Home's 'Certified Nursing Assistants,' Joseph Piccoli, on four separate occasions at their Jackson Hole Wyoming facility.
Reports had been made to the management of St. John's Nursing Home about these four independent acts of sexual molestation, yet the management of St. John's Nursing Home denied they had ever received any report of sexual misconduct, and refused to do anything about them."

"...the Insider Exclusive goes behind the headlines to report how Vance Countryman, the lawyer for the children of Corine Kennedy, confronted the administration of St John's Nursing Home with its failure to protect their mother from Piccoli, who had repeatedly abused her."

The Insider Exclusive is dedicated to fighting for justice to enhance consumer and victims' rights, environmental protection and safety, civil rights and civil liberties, workers' rights, America's civil justice system, and the protection of the poor and powerless.
-insiderexclusive.com
---
"ELDER ABUSE: AMERICA'S GROWING CRIME"
Produced by: Films Media Group.
"More than 1.5 million of the elderly suffer at the hands of family members.
A celebrated, aging boxer is held virtual prisoner by his daughter and husband until the police discover him, ill and emaciated in a urine-soaked bed."
source:Films Media Group
"It has been estimated that 1.5 million elder Americans suffer neglect, mistreatment, and even financial exploitation at the hands of their own families. In this program, ABC News correspondents Diane Sawyer and Marti Emerald probe what is quickly becoming the fastest-growing family crime in the U.S. Together they investigate several cases of elder abuse and examine the efforts of crusaders such as the members of the ground-breaking Fiduciary Abuse Specialist Team, a volunteer network of social workers, bankers, lawyers, doctors, and police personnel who seek out evidence of financially abused senior citizens." source:Films Media Group
---