AGING AWARENESS PROGRAMS
FEATURED AGING AWARENESS, SENSITIVTY &
SELF-CONFIDENCE PROGRAM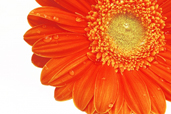 Simulating what it feels like to physically & mentally age with exercises such as stuffing cotton in ears and putting rubber bands around hands.
AGING AWARENESS, SENSITIVITY SELF-CONFIDENCE PROGRAMS
Aging Awareness and Sensitivity Training
Senior Marketing
Gay Senior Awareness and Gay Senior Sensitivity Training
Senior Self-Confidence


Aging Awareness & Sensitivity Training Programs
Senior Marketing
Gay Senior Awareness, Gay Senior Diversity Training and Gay Senior Sensitivity Training Programs
Senior Self-Confidence Programs
"Ageism is one of the most pervasive prejudices across human society. Although ageism is less acknowledged than racism or sexism, it is a harmful prejudice that results in widespread mistreatment, ranging from stereotypic and degrading media images to physical and financial abuse, unequal treatment in the workforce, and denial of appropriate medical care and services."
source: ilcusa.org

See what the U.S. Equal Employment Opportunity Commission (EEOC) stance is on Age Discrimination.